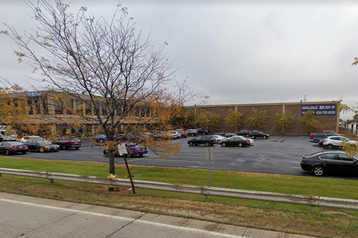 Chicago is a hub
"Whether by rail, road, air, or network packet, Chicago has long served as a major infrastructure hub for the nation's commerce and now, a rapidly transforming digital economy," said Andrew Schaap, CEO of Aligned. "The city's central location, attractive data center sales tax incentives, long-haul connectivity, and access to ample renewable energy options make it an ideal site for hyperscalers, cloud companies, and multinational enterprises to deploy their mission-critical infrastructure."
Aligned's Delta3 cooling technology is a wall of fans, which can be expanded at will to scale with the installed IT racks in hyperscale data centers. Aligned says it uses less energy and water than traditional cooling systems, reducing environmental impact, and making a data center cheaper to run. It supports up to 50kW per rack.
"The City of Northlake welcomes Aligned. Northlake is well-positioned in the Chicago market, being centrally located and having great infrastructure to support the new facility," adds Northlake Mayor Jeffrey Sherwin. "This will be Northlake's third data center development.  We work closely with developers to make their projects a reality. Their success is our success." 
Existing Northlake data centers include two facilities built by Ascent around ten years ago. One of these (CH1) was built for, and subsequently bought by, Microsoft. The other was sold to Carter Validus Mission Critical REIT in 2014 and then to Digital Realty in 2018.
ORD-01 is on 12 metro, long haul, and international fiber networks, and has redundant critical power from two on-site substations with 170MW total capacity.
Aligned builds wholesale hyperscale capacity in the US. During 2018, Macquarie made a significant investment, becoming part-owner of the company. During 2020, it raised $1 billion and continued building, including expanding its campus in Ashburn, Northern Virginia.