Data center provider Aligned Energy has begun work on the second phase of its 26-acre Ashburn, Virginia campus.
At full build, the site is expected to offer a million square feet (93,000 sq m) of data center, office, and amenity space, as well as 180MW of total critical load - 120MW of which will be added during this phase.
The data center hub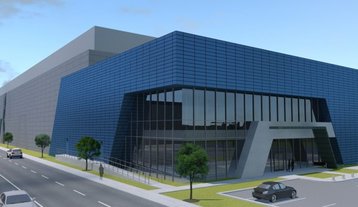 The first phase, which was completed in September last year, has a capacity of 60MW across 369,000 sq ft (34,200 sq m).
Both buildings will be equipped with Aligned's patented cooling system, which can support variable IT equipment power densities - between 1kW and 50kW per cabinet - in the same data hall.
"Ashburn continues to be a critical growth market and we're excited to embark on delivering the next phase of capacity in 'Data Center Alley'," Andrew Schaap, CEO of Aligned, said.
"The sophistication of customers, as well as the level of development and demand in the region, require unprecedented speed to market and solution versatility that pushes beyond the boundaries of traditional data center construction and operational methodologies."
Northern Virginia is considered to be the largest metropolitan colocation market in the world, with Loudoun County's Ashburn also home to the world's densest fiber network.
For the next issue of DCD>Magazine, we talk to Aligned CEO Andrew Schaap about the company's new business strategy, and the fate of its subsidiary, Inertech. Subscribe for free today.