Wholesale colocation titan Digital Realty has secured the purchase of a 250,000 sq ft data center in Chicago, currently owned by Carter Validus Mission Critical REIT.
The facility, which sits on a 19-acre property in the city's metropolitan area, was sold for approximately $315m, with assets valued at approximately $227.3m. When Carter Validus bought the property from Ascent in 2014, the assets were estimated to be worth $212m.
Chica don't go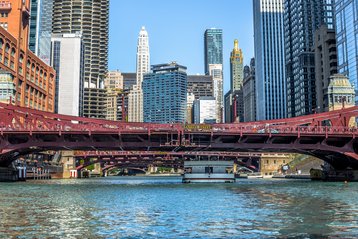 Despite being a highly active market for data center providers, Chicago has very little available wholesale capacity – to the point that some companies have reported losing deals after failing to deliver space to their customers, according to a recent analysis of US markets by CBRE.
In this merry time of quarterly results, Digital Realty announced revenues of $610m for the months of July, August and September, a 12 percent increase over last year. This was presumably helped by its acquisition of DuPont Fabros earlier this year.
However DR reported a net loss for its shareholders of $4m, or $0.02 a share.
Earlier this week, Carter Validus secured the sale of 14 of its US facilities to Singapore's recently established REIT, Mapletree Redwood Data Centre Trust, for $750m. Both are expected to close in Q4.