Aligned has closed a $1 billion senior secured credit facility, with the interest rate tied to sustainability goals.
The debt raise consists of a $650 million term loan, a $100 million delayed draw term loan, and a $250 million revolving credit facility. The new funding will be used for both sustainability initiatives and general expansion for the wholesale colocation provider.
Aligned goals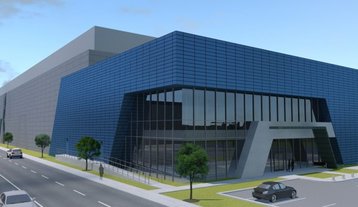 Among the goals are a commitment to match 100 percent of the company's annual energy consumption to zero-carbon renewable energy by 2024. Aligned also pledged to be more transparent in its sustainability best practices, and said that it has to meet worker safety goals with a low Total Recordable Incident Rate.
If it meets all the targets, the interest rate will be lower - if it doesn't it will be higher. This, the company claims, is the first time a US data center company has taken out a loan with sustainability-linked financing, but the loan is growing in popularity in the wider business world.
"I couldn't be prouder of our team's achievements and operational strength, culminating in an ability to continue championing a slew of firsts for the data center industry," said Andrew Schaap, CEO, Aligned.
"That sentiment is recognized and echoed in this latest and unprecedented round of financing, which provides Aligned the ability to keep expanding our data center portfolio. This includes land acquisition in key US and international regions to address the heightened data center demand of our marquee clients, as well as expediting the expansion of existing data center campuses."
The company operates wholesale data centers in Dallas-Fort Worth, Northern Virginia, Phoenix, and Salt Lake City markets.
Aligned engaged TD Securities as the administrative and collateral agent; Goldman Sachs Lending Partners LLC as the syndication agent; and ING Capital LLC as the sustainability structuring agent. TD Securities, Goldman Sachs Bank USA, Citizens Bank, N.A., Deutsche Bank AG, New York Branch, and Nomura Securities International, Inc. served as joint bookrunners and joint lead arrangers for the facility.