American data center provider Aligned Energy has received an investment from Macquarie Infrastructure Partners, with the company now jointly controlled by existing owners BlueMountain Capital Management and MIP.
Aligned Energy currently operates data centers in Dallas and Phoenix, with a combined critical capacity of up to 230MW, and is building a third facility in Salt Lake City.
Financial terms of the transaction were not disclosed.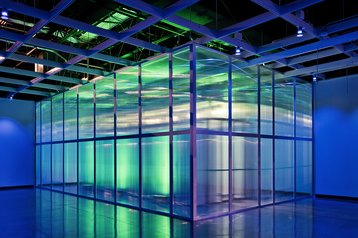 Aligned together
"We are delighted to welcome MIP as an investor. The investment provides Aligned with enhanced financial resources to meet substantial levels of current market demand," Andrew Schaap, Aligned Energy's CEO, said.
Schaap became CEO of Aligned last year, leaving his position as senior vice president at Digital Realty.
He continued: "The investment comes on the back of our recently announced 50MW facility to be commissioned in Salt Lake City, as well as significant client activity in Phoenix, where we recently commenced construction of Phase II of our facility there. With MIP's support we are well positioned to meaningfully expand in our existing markets and are also evaluating entry into new markets."
The Salt Lake City data center is expected to open later this year, spanning 300,000 square foot (27,900 sq m) in total - with a 75,000 square foot (7,000 sq m) data hall and 15,000 square feet (1,400 sq m) of rentable office when it first opens. The company expects to deliver a power usage effectiveness (PUE) of 1.15. 
Karl Kuchel, MIP's CEO, added: "As an experienced investor in communications infrastructure, we are excited to invest in Aligned to help the company substantially accelerate its growth plans.
"The Aligned management team has extensive experience developing and operating data centers and has built two high-quality data centers that have strong leasing momentum with flagship customers."
Investment fund MIP is managed by Macquarie Infrastructure and Real Assets (MIRA), which last year had assets under management of $111 billion invested in 137 portfolio businesses. MIRA itself is a division of Macquarie Asset Management, which is the asset management arm of Macquarie Group.