A US real estate developer is looking to develop a new data center park in Virginia's Fauquier County.
Fauquier Now reports that Headwaters Site Development is planning to develop a 66-acre industrially zoned property in Catlett.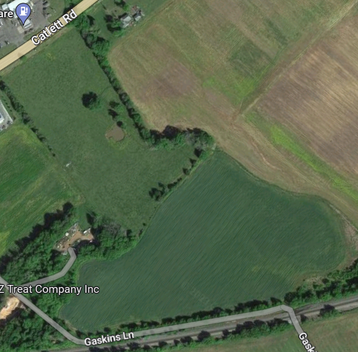 The pre-application is requesting to develop up to 1.4 million square feet (130,050 sqm) of data centers on the east of Catlett Road on Route 28 and north of Gaskins Lane.
County zoning ordinance doesn't allow for the construction of data centers on industrially zoned properties, but Headwaters aims to rezone the site as a business park "to unlock data centers as an allowable use."
"After reviewing the Fauquier County's comprehensive plan and zoning codes, our team believes that the Catlett Station Project meets the criteria of responsible data center development," said Mike Lebow, co-founder and partner of Headwaters. Lebow is also SVP of location strategy & development at Stream Data Centers.
FN notes that in its pre-application filing, Headwaters has offered three separate concept designs for the site, with the options featuring between three and five data centers. The southern edge of the property would be dedicated to "electrical infrastructure."
In December 2022, a 'Texas-based data center developer' – now revealed as Headwaters – signed agreements with landowners to acquire two plots of land in Vint Hill and Catlett.
In 2021, landowner Catlett Station II LLC filed to rezone 60 acres of land for data center development. At the time the Catlett Data Center Park concept plan showed two data center structures totaling 450,000 square feet (41,800 sqm). Catlett Station II LLC previously said it was under contract to sell the property to an unnamed "national, well-regarded data center developer" who planned to develop the site for an also-unnamed "very desirable tenant."
While Northern Virginia is a major data center hub, Fauquier County is not traditionally where operators look to place facilities. However, AWS has a data center on the DoD's nearby Warrenton Training Center campus, built in 2016. Amazon is also seeking to build a data center in the Fauqiuer town of Warrenton; though it has been granted a permit by the county, it has seen ongoing opposition from local residents.
OVHcloud has a facility in Fauquier on the same road as the acquired Vint Hill plot, located at 6872 Watson Ct, that launched in 2017.