Google data center location executive Mike Lebow has taken up a similar role at Stream Data Centers, a data center development company.
He has also launched his own consultancy, Headwaters Site Development, which is operated 'in partnership with Stream.' He works at both businesses full time.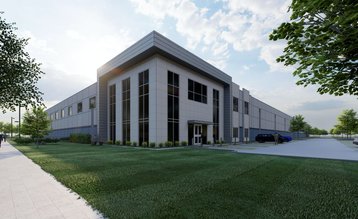 Lebow spent nearly eight years at Google, first as data center project lead for global infrastructure, before becoming the LATAM regional lead for Google data centers, energy & location strategy.
He helped the company acquire 13 data center campuses across North and South America, totaling thousands of acres and enabling multiple gigawatts of data center capacity.
He joined Stream in March, but the move was only made public this week.
"I couldn't be more excited to join the Stream Data Centers team," Lebow said. "Stream is a company that is both fantastic to work with, and to work for... I look forward to helping accelerate Stream's new ventures and expansions, identify ideal data center locations, and deliver shovel-ready sites to meet our customers' evolving needs."
Stream's COO and partner Michael Lahoud added: "At Stream, we pride ourselves on meeting the exacting needs of the world's most sophisticated data center users. And the only way we can continue to drive value for customers is by onboarding the best minds with deep experience."
The company offers a range of data center services to its hyperscale and enterprise users, including location strategy and development, build-to-suit data centers, turnkey colocation, and energy procurement services.
It is developing a three million square foot (278,700 sqm) multi-tenant campus in Goodyear, Arizona, with 440MW of capacity at full build. Stream is also commissioning a second partially pre-leased data center in Chicagoland's Elk Grove Village, with a 32MW data center campus currently available.
Earlier this year, it filed for permission to build a new data center in the Dallas-Fort Worth area of Texas.
In May, it launched an investment platform to invest in stabilized facilities across the US, with the backing of an unnamed "leading public pension plan."
More in Workforce & Skills