Stream Data Centers is planning a new facility in Wilmer, Texas.
According to Dallas News and per planning filings, the company is planning a new development project in Wilmer in Dallas County, near Interstate 45. Stream is yet to officially announce the project.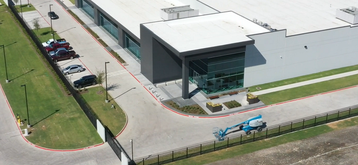 The first 135,000 square-foot (12,540 sqm) phase of the project will start this summer on a site south of Belt Line Road. The construction of the $50 million building is scheduled for completion next summer.
The data center development company has had a number of projects in Texas. It has sold previously built and sold facilities in Plano (x2), Richardson (x2), Austin, San Antonio, and Dallas (x2) totaling more than 80MW and 900,000 sq ft (83,600 sqm).
Its most recently-developed facility in the area was the first phase of a 23-acre data center in Garland – which mostly sits within Dallas County – known as DFW VII. The project will reach 43MW and 275,000 sq ft (25,550 sqm) at full build-out.