Stream Data Centers has launched a new investment platform to invest in stabilized facilities across the US.
The company this week announced the formation of a new investment vehicle backed by an unnamed "leading public pension plan." The size of the fund wasn't shared.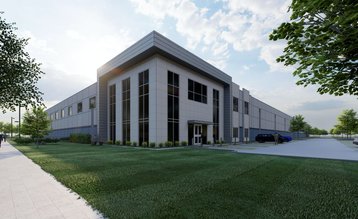 The new vehicle will make wholly-owned investments in data center opportunities across the United States, focusing on "stabilized and modest value-add opportunities" in major markets.
Stream said the new vehicle will focus on where the company believes it can "unlock value and manage risk" through its vertically integrated operating platform and experienced investment team.
"A key differentiator that helped us win, beyond our long-standing track record of successfully investing in and developing data centers, was our people and putting relationships first," said Mike Armstrong, managing director of the Stream investments practice.
Michael Wong, also a managing director with Stream Data Centers, added: "We are very excited to partner with such a well-established and experienced real estate investor that shares our view of the long-term attractiveness of data centers as an institutional asset class."
Founded in 1990 and a subsidiary of real estate firm Stream Realty Partners, Stream DC develops wholesale colocation capacity and build-to-suit solutions. The company recently filed for permission to build a new data center in the Dallas-Fort Worth area of Texas.
The Michigan State pension fund has previously invested in data center projects alongside Stream.
The Ontario Teachers' Pension Plan has made a number of investments in the digital infrastructure space, including in Compass Data Centers and PDG. Dutch pension fund APG and the Canada Pension Plan Investment fund have also made investments in the space. Last year the School Employees Retirement System of Ohio said it planned to make more investments in the data center sector.