Dutch pension fund APG has bought a 20 percent stake in Hong Kong-based data center firm.
Established in 2009, OneAsia owns a number of data centers in China and Hong Kong and provides a number of hosting and cloud services. The company remains 80 percent owned by Legan Group after the deal.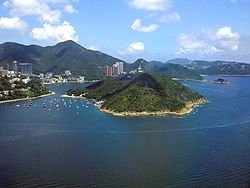 The company says the investment will allow it to expand more quickly through 'a pipeline of opportunities in China, Japan, Korea, and Thailand.'
"We are very pleased to partner with APG," said Charles Lee, founder and CEO of OneAsia. "We are convinced that the partnership with APG will accelerate our expansion in the high-growth data center market, especially when we are extending our network into other countries in Asia."
APG (Algemene Pensioen Groep) is a Dutch pension investment company and a subsidiary of the largest pension fund in the Netherlands, Stichting Pensioenfonds ABP. Its stake in OneAsia is the company's second investment in Asian data centers, having previously taken a 10.43 percent stake in Chindata.
"OneAsia's track record in this respect and its aspirations in the field of ESG made them an obvious partner for us. We are delighted to be partnering with Charles Lee and his team", said Graeme Torre, head of real estate at APG Asset Management Asia.