IT services and solutions company OneAsia has launched a six story, 128,000 square foot ( sq m) data center in Kowloon Bay, Hong Kong.
The facility, its fourth in the autonomous territory, supports more than 2,000 racks.
Finding space in Hong Kong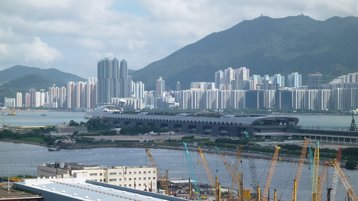 "Hong Kong endeavors to bring its competency into full play as it helps multinational corporations enter the China market and get on with the global business circuit," Charles Lee, the founder and CEO of OneAsia, said.
The Kowloon Data Center is carrier neutral, and features a minimum of N+1 resilience on all systems, upgradable to 2N on request.
The company said that the facility has on-site diesel tanks to support 24 hours at full capacity.
While companies including Amazon Web Services, China Telecom and Equinix have opened data centers in Hong Kong, the market has struggled due to a shortage of land.
"The scarcity of land is expected to have a material impact on the long-term growth trajectory of the Hong Kong data center market if not addressed in the short term by the government," Jabez Tan, a research director at Structure Research, told DCD earlier this year.
"Policy and land allocation initiatives take time to enact, coupled with the time to build a new data center or retrofit an existing industrial site."