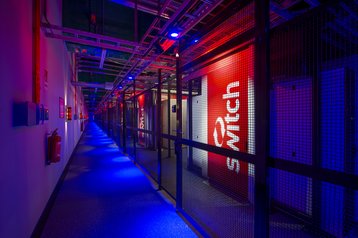 IPI Partners is a joint venture between Iron Point and Iconiq Capital, a venture fund that is described as representing "some of the most prominent names and families in Silicon Valley." In 2014, the investment advisory, led by Divesh Makan, included Facebook's Dustin Moskovitz and Sheryl Sandberg, Twitter's Jack Dorsey, and LinkedIn's Reid Hoffman among its backers.
The fund's most notable data center move was to combine facilities acquired from T5 Data Centers with three sites previously owned by wholesale provider Infomart to create Stack Infrastructure.
"Fundraising for IPI II has been a resounding success, and we are extremely grateful that our recent achievements and established market presence have earned the trust and confidence of a wide range of high quality, sophisticated investors," said Matt A'Hearn, partner at IPI.
"The fund's close comes at a truly ideal time, aligning with the large and growing opportunity we see at the core of our investment strategy."
Jeff Felder, MD and head of real estate at Iconiq Capital, added: "We are very pleased to see the investment philosophy for IPI be validated over just a few short years. IPI has quickly differentiated itself as the partner of choice for large-scale technology companies that are facilitating an ongoing global digital transformation."