Keeping IT Cool
The virtual conference on data center cooling
A deep dive into data center cooling technology & the challenges of managing higher density deployments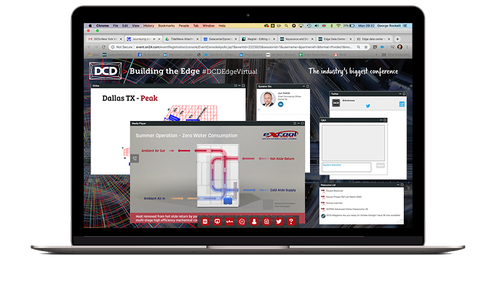 We're bringing together the leading experts on data center cooling from across the world for a deep dive into IT thermodynamics as the industry approaches the 100KW rack. Free-cooling, evaporative cooling, immersion, direct-to-chip, GPUs, TPUs and the rest will be explored in detail with case studies and cutting edge insight from the market. Here are some of the experts you will hear from:
Dr Rabih Bashroush, Uptime Institute
Dr Jon Summers, RISE SICS North
Dustin Demetriou, IBM
Don Beaty, DLB Associates
Robert Tozer, Operational Intelligence
With 18 free-to-view expert sessions this conference will span both European and North American time zones to ensure that this is a truly global conversation. Hosted on our fully interactive platform you'll be able to participate in live Q&A, audience polls and thought-leadership sessions with over 1,000 other virtual delegates.
Your DCD virtual conference experience
Learn

from a conference agenda packed with industry experts

Interact

through live Q&A, instant polls and social media

Network

with your peers on our AI-driven 1-2-1 meeting platform

Exchange

ideas and knowledge with our virtual roundtables
Connect with speakers & delegates live!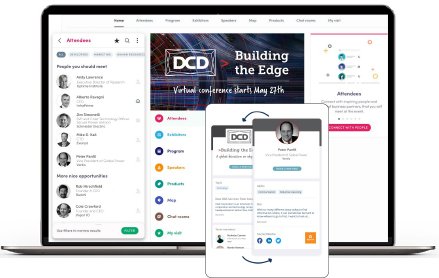 Registered owner/operator delegates can now connect with other professionals on our easy to use virtual networking platform. If you want to meet new people and gain the types of valuable insights you only get talking to people who share similar challenges, then this is the virtual alternative to meeting at a physical event.
Join roundtables discussions after each conference session
Arrange 1-2-1 meetings with our expert speakers and other delegates
Meet new people on virtual speed networking
Get advice at the genius bar
The COVID-19 pandemic is radically changing how professionals now access the knowledge and networking they previously got at industry events.
We've gone virtual and everyone loves it!
Watch sessions on-demand