Lex Coors
Chief Data Center Technology & Engineering Officer

, Interxion: A Digital Realty Company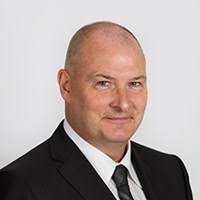 Over the past 25 years of his career, he has built exceptionally strong credentials in the design of versatile, cost-effective and energy-efficient data centre infrastructure.
During his time with Interxion he has pioneered several new approaches to data centre design and management, including the improvement of power ratio efficiency between server load and transformer load, and the industry's first ever modular approach to data centre architecture.
Lex is an original founding member of the Uptime Institute EMEA Network Lex also holds a position at the Green Grid's Advisory Council, The Technical Committee and works as a stakeholder for the European Commission DG Joint Research Committee on Sustainability and the European Data Centre Code of Conduct Metrics Group.
Lex has also received the 2010 Personal Judges Award in Nice for Outstanding Contribution to the Datacenter Sector over the last 10 years.
He studied Mechanical Engineering and Management and Economics in Rotterdam.