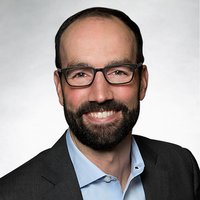 Matt VanderZanden
Chief Strategy Officer
,
Stack Infrastructure
As Chief Strategy Officer, Matt VanderZanden represents the voice of the end user, driving STACK's relentless focus on continually innovating its business around the needs of enterprise and hyperscale clients. In this role he heads development and location strategy for the Company's data center portfolio, product development, and strategic partnerships.
Matt brings valuable perspective and insights as a former data center executive at Facebook, where he was responsible for expanding the company's worldwide data center footprint. As Director of Data Center Site Selection, he built Facebook's global data center location strategy program and understands the intricacies and interrelationships of data center and critical infrastructure development, government relations, incentives, and location strategy. Before joining Facebook, Matt practiced real estate law at Paul Hastings. He received a JD from the University of Pennsylvania and a BS in Economics, with distinction, from the University of Washington. He is licensed to practice law in the State of California.