Yotta Infrastructure is developing a 20-acre hyperscale data center park in the Greater Noida region of Delhi for around $950m.
The park will consist of six interconnected data centers, 30,000 racks, and a capacity of about 200MW.
Following the plans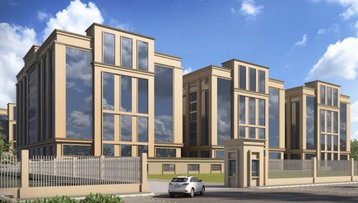 "I am pleased that the first data center park of Uttar Pradesh (UP) is coming up in Greater Noida and I congratulate the Hiranandani Group and Yotta on this auspicious occasion," said Uttar Pradesh chief minister Yogi Adityanath.
"The Hiranandani Group has demonstrated their vision of building a data center park in UP even before we have formally launched our Data Center Policy and UP's first data center park will unlock a lot of possibilities, which will play a key role in realizing the PM's Digital India vision."
Work on the campus will begin next month and the first facility is expected to be operational before July 2022.
In July this year, the company signed up an MoU with local officials in Chennai, India for another 200MW campus. Yotta and its owner the Hiranandani Group declared its intention to invest around ₹3,000-4,000 Crore ($450m-$600m) over the next decade in the 13-acre campus.
In May, Yotta also announced its 50MW Yotta NM1 data center in Panvel, near Mumbai, had received a Tier IV Design award. The 820,000 sq ft (76,180 sq m) facility is located in an 18-acre plot of land that will eventually grow to a campus of five data center buildings.