Bharti Airtel's data center subsidiary Nxtra Data plans to build two data center campuses in Mumbai and Pune.
The company has signed a memorandum of understanding with the local Maharashtra state government to develop the two sites in India.
As India rapidly digitizes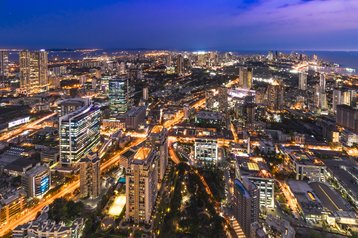 The company already operates two large data centers in Maharashtra, along with smaller Edge facilities in Mumbai, Navi Mumbai, Thane, Pune, Nagpur and Kolhapur. Outside the state, it operates eight other large data centers in India, and more than 100 Edge sites.
"We are on a mission to support the growth of India's digital ecosystem with state-of-the-art and highly secure data center infrastructure," Nxtra CEO Rajesh Tapadia said.
"We are delighted to add to our footprint in Maharashtra as part of our nationwide expansion plans to serve the evolving requirements of digital India."
This summer, Indian telco Airtel sold a 25 percent stake in Nxtra to US investment firm The Carlyle Group for $235m. At the time, the company said it would use the funds to help expand across the country, with further data centers planned in Chennai and Kolkata.
Airtel is also in talks with Amazon over a potential multi-billion investment, which could see the US firm market its cloud services using Airtel's platform.