Data center giant Equinix has added two more facilities to its growing roster.
The company has agreed to acquire the Indian operations of GPX Global Systems, picking up two data centers in Mumbai for $161 million.
The deal is expected to close in Q1 2021, subject to customary closing conditions including regulatory approval. The facilities will mark Equinix's first entry into India.
Finally coming to India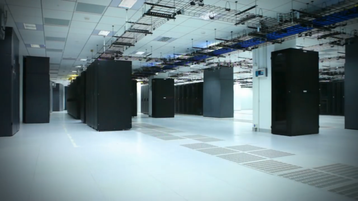 India's first Tier IV design-certified facility, GPX Mumbai1 is a 30,000 sq ft (2,800 sq m) data center, while Mumbai2 will add 60,000 sq ft (5,600 sq m) when it is fully built out. Opened in December 2019, it too has an Uptime Tier IV design certification.
Both are on the same campus, and together currently offer 1,350 cabinets, with another 500 on the way.
GPX claims the facilities host the largest Internet ecosystem in India, including 12 telcos, 130 ISPs, eight Cloud Service Providers, and all of the leading global CDNs and content providers (OTTs). Notably, the facilities also host four Internet exchanges: Mumbai IX-DECIX, AMS-IX India, Extreme IX, and Bharat IX.
The facilities are interconnected with GPX's Data Center Interconnect network, and also offer Amazon Direct Connect, Google Cloud Dedicated Interconnect, and Oracle Cloud Infrastructure FastConnect.
"India represents the second largest Internet user base in the world, with consumption expected to grow with the continued advancement of Internet infrastructure, smartphone ownership and the penetration of 4G and 5G," Equinix CEO Charles Meyers said. "Extending Platform Equinix to India has long been a strategic objective for Equinix and we are excited that the GPX transaction will allow us to capitalize on this market opportunity and meet the needs of our customers as they seek to expand their digital businesses."
Carrier-neutral data center provider GPX said that it planned to continue to grow outside of India, where it operated for seven years. "GPX Global Systems will now turn its attention to growing our business throughout Africa using our Egyptian business as the anchor for our expansion," president and CEO Nick Tanzi added.
"We believe Africa represents a very similar opportunity which drove our investments in India, including rapidly increasing mobile usage, increased subsea fiber investments, and ever increasing growth in content consumption and data usage."