Amazon is in early-stage talks to invest at least $2 billion in Indian mobile operator Bharti Airtel, Reuters reports.
The deal would give the e-commerce and cloud giant a five percent stake in the country's third-largest telecoms company.
Indian land grab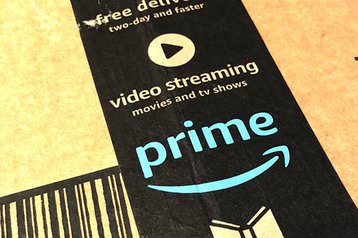 Airtel lags behind Reliance Jio in mobile market share, with Jio dominating the industry with low-cost products - that left it deeply in debt. Earlier this year, Facebook announced it would invest $5.7bn in Reliance Jio for a 9.99 percent stake.
"Jio has transformed itself from a pure mobile operator to a digital technology-led consumer-facing platform, and Airtel can do the same," a person with knowledge of the matter told Reuters. "Airtel is looking to play a catch-up game here, and for Amazon it makes all the strategic directional sense for the India business."
Another person told the publication that Amazon is considering investing more, and may buy a stake worth up to 8-10 percent. But the talks are still in the preliminary stage, and the whole deal could fall apart.
Should it go ahead, Amazon could offer cloud services through Airtel's expansive telecom fiber network, as well as give the company another platform to sell its smart speakers through.
Separately, the Financial Times last week reported that Google was interested in investing in Vodafone Idea, a joint venture between the UK's Vodafone Group and India's Idea Cellular.