Vodafone has chosen investment bank Evercore to sell a stake in its fixed wireless business in Spain.
That is according to Spanish newspaper Cinco Dias, which cited market sources with knowledge of the matter, as the operator looks to ease pressure on its Spanish business. Evercore has been hired as an advisor over any potential deal.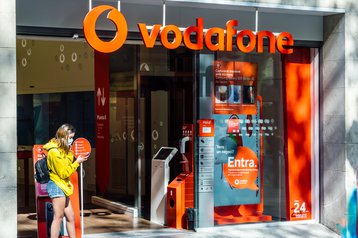 Talks are at the very early "embryonic" stages, with sources stating that Vodafone wants to reduce the pressure on its Spanish business, and palm off criticism from its investors.
Some sources believe the sale of Vodafone's fixed business could be worth €4 billion ($3.95bn). Other operators in Spain including Telefónica and MásMóvil have also disposed of fixed networks in the past.
Telefónica sold 45 percent of its Spanish rural fiber network for €1bn ($1.02bn at the time) in July to a consortium formed by France's Credit Agricole and Vauban.
Meanwhile, MásMóvil continues to sell its Fiber-to-the-Homes (FFTH) network to Onivia, an independent telecom operator, that was created by Macquarie, Aberdeen, and Daiwa. The company sold its majority stake in the company for $468m last year. Onivia's FTTH service now covers over 3.6 million homes, with half a million more premises acquired from MásMóvil last month.
Vodafone Spain reported revenue of €4.18bn ($4.13bn) for the fiscal year ending March 2021, up 0.3 percent from the year previous, with an EBITDA of €957m ($945m), down 1.1 percent year-on-year.
The operator more significantly noted that its broadband customer base fell by 164,000 to three million during the 2021/22 financial year. It reported its contract mobile customer base remained 'stable' at 11.4 million customers.
Busy week for Vodafone
It's been a busy week for the operator, after reports its ramped up discussions over a merger with domestic rival Three UK on Monday.
Any potential merger would make the operator the biggest in the UK, with Vodafone and Three's customer bases combining for around 27 million customer connections. It's estimated that the merger could be worth between £12 billion to £15bn ($13.4bn to $16.8bn).
In a statement, Vodafone said the envisaged transaction would see Vodafone owning 51 percent of the business, with CK Hutchison owning the remaining 49 percent of the combined business.
It follows the arrival of French tycoon Xavier Niel, who has made no secret of his desire to pursue consolidation opportunities. Niel acquired a 2.5 percent in Vodafone Group through his investment vehicle Atlas Investissement in September.
The operator has also agreed on a deal to acquire Spanish operator MásMóvil's Portuguese unit Nowo, in a deal that is estimated to be worth €150m ($146m).
Voda slimming down
Vodafone is keen to slim down its business, with UK CEO Nick Read under pressure from the operator's stakeholders after disappointing share prices in recent months.
In August, Vodafone sold its Hungarian business unit for $1.8bn and has recently sold off its Egyptian unit to Vodacom (in which it owns a large stake).
Vodafone has also sold off some of its operations in New Zealand, Malta, and Qatar and is keen to sell its remaining 21 percent stake in Indian infrastructure company Indus Towers.
Vodafone Group is also looking to sell a stake of its Vantage Towers business unit, with several potential buyers reportedly lining up bids.