Vodafone and Three have agreed to a £15 billion ($19bn) merger, to create the UK's biggest mobile operator, with 27 million combined subscribers.
First announced in October, the merger will give Vodafone a 51 percent majority stake of the combined entity, currently labelled as "MergeCo" , with CK Hutchison's Three holding the remaining 49 percent.
Feature: The UK's next big telco merger - Vodafone and Three?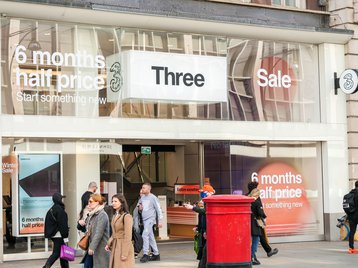 The move will consolidate the UK's mobile market from four operators to three, with BT/EE losing its place as the UK's biggest mobile network provider for customer numbers.
Virgin Media O2, created by merger in 2021, will also be overtaken.
The deal will still require regulatory approval, with the UK's Competition and Markets Authority likely to have concerns that it could weaken competition.
Vodafone said it expects the deal to close by the end of 2024.
No cash is expected to change hands. The deal will be completed through a debt adjustment, with Three transferring £1.7bn to the new company.
Current Vodafone UK CEO Ahmed Essam will be MergeCo CEO, while current Three UK CFO Darren Purkis will become MergeCo CFO.
"The merger is great for customers, great for the country, and great for competition. It's transformative as it will create a best-in-class – indeed best in Europe – 5G network, offering customers a superior experience," said Margherita Della Valle, Vodafone Group chief executive.
"As a country, the UK will benefit from the creation of a sustainable, strongly competitive third scaled operator – with a clear £11 billion network investment plan – driving growth, employment, and innovation. For Vodafone, this transaction is a game changer in our home market. This is a vote of confidence in the UK and its ambitions to be a center for future technology."
Three has looking at merger opportunities for its UK operations, but in 2016 the European Commission blocked a merger deal with O2.
CK Hutchison Group co-managing director Canning Fok said that today's announcement is a "major milestone for CK Hutchison and for the UK."
"Three UK and Vodafone UK currently lack the necessary scale on their own to earn their cost of capital," said Fok. "This has long been a challenge for Three UK's ability to invest and compete. Together, we will have the scale needed to deliver a best-in-class 5G network for the UK, transforming mobile services for our customers and opening up new opportunities for businesses across the length and breadth of the UK. This will unlock significant value for CK Hutchison and its shareholders, realize material synergies, reduce net financial indebtedness, and further strengthen its financial profile."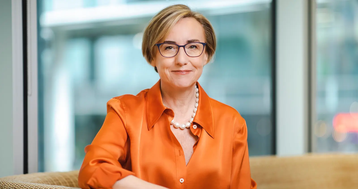 Good for the industry, but job cuts could be a concern say analysts
Some industry analysts have backed the deal which is convenient for both parties.
Kester Mann, director, consumer, and connectivity analyst at CCS Insight said that the deal is the biggest shake-up in the UK market for over a decade.
"The deal makes plenty of sense as both providers are sub-scale. As separate entities, it would have been near impossible for either to grow enough organically to come close to challenging BT or Virgin Media O2 for size. Inevitably, however, there will be widespread fears over job cuts.
"My view is that the deal should be approved. It is better to have three strong providers than two that are dominant and two that are sub-scale. Blocking it could thwart the long-term development of the UK's telecoms infrastructure."
James Gray, MD of Graystone Strategy, and formerly of both Vodafone and Three, is confident the deal will be pushed through without issue.
"I think this could be a relatively straight forward decision for the CMA. This is one way to achieve the UK's ambition on 5G and keep some competitive forces in play to protect the public interest. Afterall, the UK is a mature market, has a thriving MVNO segment, and UK telcos have shown they have the capability to self-right on price."
PP Foresight technology, media, and telecoms analyst Paolo Pescatore, however, does expect the deal to face heavy scrutiny.
"A precedent has already been set following the failed Three/O2 deal. This will be a hard sale given that both companies have been outperforming the market for the last year or so.
"Let's see if the authorities have a change of heart. Both parties need to demonstrate that this is genuinely in the interest of UK plc, the economy, and consumers for it to have a chance of getting over the line."
Not everyone is happy...
UK trade union Unite labeled the merger "reckless" last week.
The union has urged the government to intervene against the deal, stating that it has support from both sides of the political divide.
"This deal will give a company with deep ties to the Chinese state an even more prominent place at the heart of the UK's telecommunications infrastructure," said Gail Cartmail, executive head of operations for Unite, acknowledging Three's Hong Kong-based owner CK Hutchison.
"On top of that, it will hike people's bills and mean job losses for Vodafone and Three workers. The government must step in and stop this reckless merger and Unite is building a cross-party coalition to demand they do so."
Vodafone recently announced plans to cut 11,000 jobs worldwide over the next three years.
On the topic of national security, Pescatore adds that he expects CK Hutchison's share in the MergeCo to reduce over time.
"Hutchison already has an extensive presence in the UK, but this should be seen as a gradual exit from the telco market. Having the current Vodafone UK CEO heading up the new operation is a testament to this belief. His [Essam] considered approach will resonate with key stakeholders and improve any chance of getting the deal over the line."