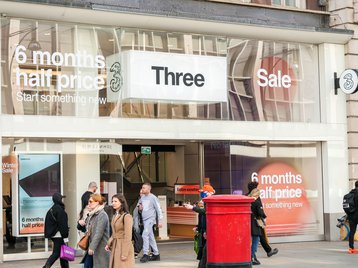 The timing of the comments follows media reports this week that the deal is imminent, and could be completed by as soon as today (June 9).
"This deal will give a company with deep ties to the Chinese state an even more prominent place at the heart of the UK's telecommunications infrastructure," said Gail Cartmail, executive head of operations for Unite, acknowledging Three's Hong Kong-based owner CK Hutchison.
"On top of that, it will hike people's bills and mean job losses for Vodafone and Three workers. The government must step in and stop this reckless merger and Unite is building a cross-party coalition to demand they do so."
DCD has contacted Unite for more details about its campaign, which it noted has support from "across both benches."
Vodafone and Three have been in talks over a merger deal since October, when it was announced that Vodafone would own 51 percent of the business, with CK Hutchison holding the remaining 49 percent.
"By combining our businesses, Vodafone UK and Three UK will gain the necessary scale to be able to accelerate the rollout of full 5G in the UK and expand broadband connectivity to rural communities and small businesses," said a Vodafone statement in October.
If the deal is given the go-ahead, it will shrink the UK's mobile network operators from four to three.
A merger deal would see Vodafone and Three's customer bases combining for around 28 million customer connections and is estimated to be worth between £12 billion to £15bn ($15bn to $18.9bn).
Any potential deal would also be subject to regulatory approval.