Comcast Xfinity has blamed vandals for an outage that impacted customers in parts of Napa and Sonoma County, both in California, last week.
Sonoma News reported that the outage was caused by vandalism, as fiber telecommunications cables were cut at the southern end of Kennedy Park in south Napa.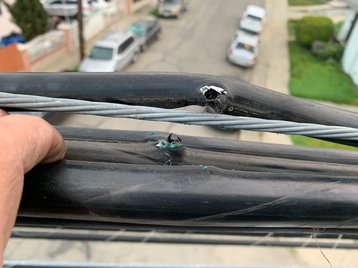 Details around the length of the outage were not shared, but the company was able to restore services at 11:45 am on the same day.
However, some users were still reporting outages later that evening in Santa Rosa, Napa, Sonoma, Yountville, and Petaluma, according to various websites that provide live tracking for such outages.
The Napa Police Department is investigating the vandalism, added the publication.
It's not the first time that Comcast-owned Xfinity has been hit by an outage because of vandalism. Earlier this year, a major outage occurred during Super Bowl, after damage was caused to a fiber optic cable.
The outage took place in Philadelphia, the home city of the Eagles, who were playing in this year's Super Bowl event.
It took place before the game kicked off, leaving a few thousand Comcast's Xfinity Internet and cable service users without pre-game coverage, although the company claimed the bulk of the customers regained coverage by kick-off time at 6:40 pm.
This incident was eerily similar to one the previous year, when an outage in Oakland, California, caused issues for around 30,000 people during an NFL game between San Francisco 49ers and the Los Angeles Rams.
Vandals causing damage to fiber cables has been also been an issue across France in recent times.
In October, multiple fiber cables were cut in Southern France, just months after a similar incident saw multiple cables cut in the country overnight in a coordinated attack.
Elsewhere in Haiti, telecom companies blamed protestors as Internet services were disrupted in the country as multiple fiber cables were cut during protests over record inflation and spiraling fuel costs last year.