Multiple fiber cables were cut in Southern France, in what appears to be a targeted attack.
The incident is the second in the country this year. Back in April, multiple cables were cut in the country overnight in a coordinated incident.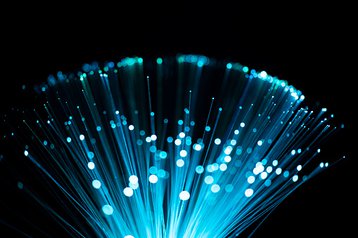 "We are aware of a major cable cut in the South of France that has impacted major cables with connectivity to Asia, Europe, US, and potentially other parts of the world," cloud security company Zscaler said in a blog post.
"As a result of the cable cut, customers may see packet loss and or latency for websites and applications which traverse these impacted paths."
The company said that there were at least three cable cuts - Marseille-Lyon, Marseille-Milano, and Marseille-Barcelona. Police were on-site at the first cut, investigating the cuts, which caused delays to the repairs.
The cuts echo those in April, although it is not known for certain that they are connected. The Spring cuts caused outages across France, impacting 10 Internet and infrastructure companies and several cities.
"The people knew what they were doing," Michel Combot, the managing director of the French Telecoms Federation, told Wired. "Those were what we call backbone cables that were mostly connecting network service from Paris to other locations in France, in three directions."
Arthur PB Laudrain, a researcher at the University of Oxford's department of politics and international relations who has been studying the attacks, added: "It implies a lot of coordination and a few teams."
No groups or individuals claimed responsibility for the damage, and French police have not announced any arrests related to the damage. It is not known if the cuts are related to Covid conspiracy theories, anti-tech activity, or for another reason.
Last week, submarine cables to the Shetland Islands were cut, causing Internet outages in the remote Scottish archipelago. While such outages are usually accidental, British tabloids have focused on the presence of a Russian "research ship" near the cut, suggesting that they could have intentionally damaged the cable. Russia is also accused of sabotaging the Nordstream gas pipeline in the Baltic Sea, but there is no proof it was involved in the Shetland cut.