Comcast has blamed vandals for a major outage during Sunday's Super Bowl, after damage was caused to a fiber optic cable.
The outage took place in Philadelphia, the home city of the Eagles, who were playing in Sunday's Super Bowl event.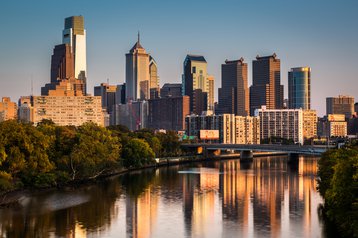 It took place before the game kicked off, leaving a few thousand Comcast's Xfinity Internet and cable service users without pre-game coverage, although the company claimed the bulk of the customers regained coverage by kick-off time at 6:40pm.
"We are thankful to our local teams that responded immediately and resolved this issue as quickly as possible. Anyone still experiencing issues should restart their modem and/or cable box," said a Comcast spokesperson.
Unsurprisingly, Eagles supporters took to social media to complain about the Philly-based Comcast's outages, which some said has been a regular occurrence in recent weeks. Sadly for Eagles fans, the outage was a sign of things to come, as the team went on to lose the game 38-35 to the Kansas City Chiefs.
During the 2013 Super Bowl, a power cut caused play to stop for 34 minutes, with the outage blamed on a blown transformer.