UK telco Virgin Media O2 has selected Mavenir Telecom for its Open RAN deployment.
This partnership will see Mavenir provide the operator with an Open virtualized Radio Access Network (Open vRAN) solution for sites on Virgin Media O2's network.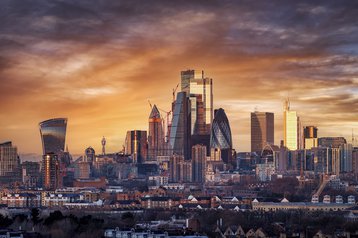 For Virgin Media O2, the announcement follows years of Open RAN trials, with the operator switching on the first live commercial sites of its Open RAN deployment last August, which was supported by NEC and Rakuten.
According to Mavenir, it will provide its vRAN software for Distributed Unit (DU) and Centralized Unit (CU) nodes.
Mavenir's Open RAN system will consist of fully virtualized L1, L2 vRAN SW and will operate on Intel Xeon Scalable Processors, along with Intel vRAN Accelerator ACC100 and Intel 800 series Ethernet adapters, the company said in a press release.
The delivery will also feature Mavenir's OpenBeam radios which include massive MIMO, third-party O-RAN based Radio Units (O-RU) for open fronthaul, network monitoring, and optimization.
"Through digitalizing our networks, we're seamlessly integrating our infrastructure to get more value from our existing assets," said Jeanie York, chief technology officer at Virgin Media O2.
"Extending our collaboration with Mavenir to the RAN for the first time will help us establish a future-proof Open vRAN architecture, unlocking the benefits of a multi-vendor open interface while allowing us to rapidly benefit from an end-to-end network solution."
Rival operator Vodafone has been very active with its own Open RAN deployments in recent months, with the operator recently unveiling its prototype Open RAN-compliant 5G network-in-a-box product ahead of Mobile World Congress.
Last year, Vodafone outlined its Open RAN push by announcing plans to install the technology on 16 mobile masts in Exmouth and Torquay.
As for Mavenir, the company has recently penned deals with Norway's Ice to support the operator's 4G and 5G networks and has inked a similar deal with Bermudan newcomer Paradise Mobile.