Vodafone has unveiled its latest Open RAN innovation after the operator presented its prototype Open RAN-compliant 5G network-in-a-box product last week.
The Raspberry Pi-based device was presented by Vodafone Group director of network architecture Santiago Tenorio ahead of next week's Mobile World Congress event in Barcelona.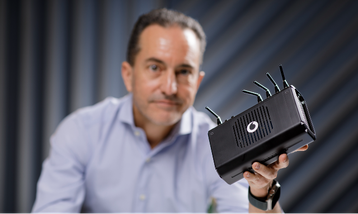 The device is a similar size to the standard home WiFi router and comprises a software-defined radio (SDR) chipset developed by Lime Microsystems, while it is built on a Raspberry Pi personal computer.
Tenorio noted that the SDR board can enable any computing platform to transform into a miniature 5G base station, while the resulting system can be used as a dedicated private network.
The product is fully compliant with Open RAN standards, while Tenorio added that should the product enter full production it would cost the same as the average home WiFi router.
Vodafone says it's aiming to make 5G-based mobile private networks (MPNs) more accessible to the 22 million small and medium-sized enterprises (SMEs) across Europe.
MPNs offer an alternative to public mobile networks, as they provide them with their own private, fast, and ultra-secure slice of coverage, says Vodafone. These are typically used by larger organizations that need to connect a variety of devices and machines, such as a manufacturing plant.
The concept was created at Vodafone's new R&D center in Malaga, Spain.
"Whilst this is just a prototype, it has the potential to bring new cloud, AI, and big data technologies within reach of many of the small businesses we support across Europe. The next step is to take ideas like this to a place where they can be developed and eventually produced. Our door is open to interested vendors," said Tenorio.
Last year, Vodafone outlined its Open RAN push by announcing plans to install the technology on 16 mobile masts in Exmouth and Torquay.
At the time, the telco said that it wants 30 percent of its total masts in Europe to be using Open RAN technology by 2030.