Vodafone has ramped up its Open RAN strategy in the UK after announcing plans to install the technology on 16 mobile masts in Exmouth and Torquay.
In doing so, the UK operator claims this will be a European first, with the sites being the first urban locations in Europe to see an Open RAN deployment.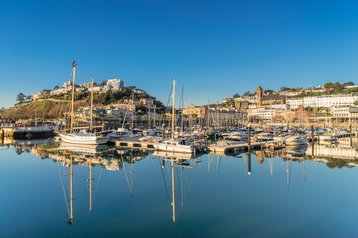 These latest deployments will be carried out over the next three months, and are part of Vodafone's wider Open RAN strategy. The operator is targeting 30 percent of its mobile masts in Europe to be using Open RAN technology by 2030.
To date, Open RAN deployments have typically been used in rural locations, as a way of bridging the digital divide in these areas. Vodafone notes that "deployment of OpenRAN in an urban location demonstrates that the technology is a viable alternative to traditional RAN in all scenarios, not just in rural locations."
"Vodafone was one of the first companies worldwide to commit to OpenRAN at scale. The potential of Open RAN is huge and clear to see. But to realize this potential, we need to deploy the technology out in the live network and take it from rural to urban locations," said Vodafone UK chief network officer Andrea Dona.
"This is what we have now done – taking lab innovations into the real world and an essential step forward for the health and resilience of our industry."
Vodafone's latest deployment of Open RAN has seen the operator work with Dell, Intel, Samsung, Wind River, and Capgemini. Outside of the UK, Vodafone has recently kicked off Open RAN trials in Germany.
The operator has two Open RAN R&D centers, with one in Newbury, UK, and another in Malaga, Spain. According to the company, this has helped advance deployments in more complex environments (such as urban locations and transport hubs).
Vodafone Group announced yesterday that its chief executive Nick Read is to step down at the end of year after four years at the helm, amid disappointing recent share results.