Mavenir Telecom has partnered with Norwegian mobile operator Ice Communications to provide its cloud-native converged packet core to support the operator's 4G and 5G networks.
This will see the duo combine for the automated deployment of Mavenir's converged packet core.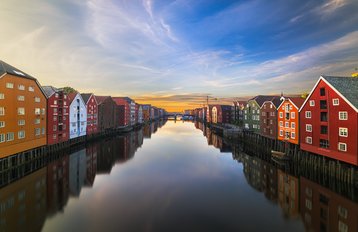 The deployment of Mavenir's converged packet core will enable support for 4G, 5G Non-Standalone (NSA), and 5G Standalone (SA) network capabilities over Mavenir's cloud automation for telco framework within Ice private data centers.
Mavenir's converged packet core supports data, voice, messaging services, and network slicing.
"New use cases enabled by 5G SA are going to play a strategic role in how we grow our business, and we are pleased to be working with Mavenir as our converged packet core enabler, powering Ice to provide higher quality services to our customers while tapping into new technologies and innovations," said Eivind Helgaker, CEO at Ice Communications.
The deployment includes the provision of Mavenir's cloud automation for telco framework for fully automated deployment of cloud platform and network workloads.
Standalone (SA) 5G operates independently and isn't reliant on a previous generation of technology, such as 4G/LTE. Meanwhile, Non-Standalone (NSA) 5G will use a new 5G radio, but over an existing 4G LTE network core.
Ice signed a five-year nationwide deal with Finnish vendor Nokia last year, which included the use of Nokia's AirScale portfolio.
At the time, Nokia said it would modernize approximately 3,200 base stations, and deploy an additional 3,900 new base stations.
The deal with Nokia, allowed Ice access to the vendor's single RAN, AirScale base stations, and high-capacity 5G Massive MIMO antennas to support different spectrum bands.
Rival Norwegian network operator Telenor works with Swedish vendor Ericsson for its 5G network after it ditched Huawei in 2019. Ericsson also works with Telia Norway to roll out its 5G network.
Mavenir was recently selected by Bermuda's Paradise Telecom to power the operator's 4G and 5G networks, with the Paradise networks based fully on the cloud.
Last year, New Zealand operator Spark developed two proofs-of-concept for Standalone 5G, while working alongside Mavenir, AWS, Nokia, and Oppo.
Although, Spark would later confirm it had also completed 5G Standalone trials with Ericsson.