Spark has developed and trialed two proof-of-concepts for Standalone 5G, in what is a first for New Zealand.
The trials have been carried out along with technology providers Mavenir, AWS, Nokia, and Oppo.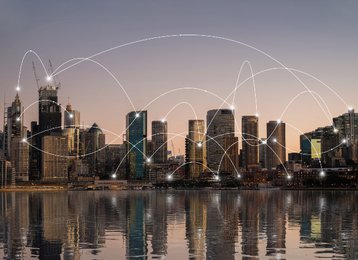 It's a big breakthrough for telco companies in New Zealand, where operators are currently rolling out 5G networks, but data centers and network cores continue to run on legacy systems and 4G infrastructure.
To have a Standalone 5G network, Spark says these data centers and network cores need to be upgraded and deployed to a cloud-native platform.
The cloud-native platform for Spark's proof-of-concepts was provided by Mavenir, while AWS provided multi-access Edge computing and 5G-optimized cloud solutions. Nokia supported the trial with its cell site infrastructure, while an Oppo 5G device was used for testing.
Spark conducted tests for both enterprise and consumer, with Mavenir's cloud-native platform deployed on AWS' rugged Snowball Edge device, in what was Mavenir's first global deployment on AWS Snowball Edge. According to Spark, the device allowed for a portable solution that enabled low-latency and real-time responsiveness.
Spark tested a video analytics tool on the solution, with results revealing low-latency to deliver real-time video analytics as latency dropped by 70 percent down to single-digit milliseconds, prior to Edge deployment.
The other proof-of-concept focused around wireless broadband for consumers, which saw Spark deploy a Mavenir 5G standalone cloud-native core solution on AWS Outposts. Spark claimed these tests reported faster download speeds and reduced latency when compared to pre-deployment results.
"These proof-of-concepts create line of sight for us to deliver the enhanced benefits of standalone 5G – both to New Zealand businesses looking to innovate using 5G connectivity and multi-access Edge compute, and to New Zealanders accessing a network that supports applications such as instant video streaming, cloud-hosted gaming and the reaction times required for driverless vehicles," said Spark tribe lead for telco cloud Josh Bahlman.
"The 5G Standalone network opens the door on capacity and low latency to help accelerate IoT trends, such as connected cars, smart cities, and IoT in the home and office."
AWS, Google, and Microsoft are all planning to debut cloud regions in New Zealand in the coming years (AWS is also planning a Local Zone). Developers and operators including DCI, CDC, T4, and DataGrid are also developing new facilities in the country; mostly around Auckland, though the latter two companies are planning facilities on the South Island near Invercargill.