The UK government plans to review whether there are any national security implications to American chip giant Nvidia acquiring British chip designer Arm.
Digital minister Oliver Dowden issued an "intervention notice" over the sale, which would see Japan's SoftBank part with the company for $40bn.
A different kind of chip security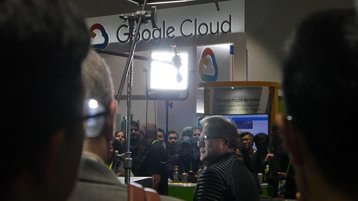 "As a next step and to help me gather the relevant information, the UK's independent competition authority will now prepare a report on the implications of the transaction, which will help inform any further decisions," Dowden said, referring to the Competition and Markets Authority.
The CMA is expected to prepare a report by July 30, with Dowden then deciding whether to clear the deal, potentially with stipulations from the companies. He could also push for a longer investigation.
"We will continue to work closely with the British authorities, as we have done since the announcement of this deal," Nvidia said in a statement.
Outside of potential national security concerns, there are other reasons why the deal may fall through. Companies like Google, Microsoft, and Graphcore are concerned that it would threaten Arm's vendor-neutral licensing model, particularly with Nvidia about to launch an Arm CPU of its own.
On top of that, the CEO of Arm China is in open revolt against his parent company, and is refusing to be fired. He is currently using company funds to fight his legal case.
This complicates matters further, as the deal would also have to be approved by China - which itself may be concerned about the security implications of Arm becoming American, amid growing sanctions against Chinese tech companies.