Several new lawsuits have been filed against and in favor of the CEO of Arm's China business, who was fired last year but refuses to leave.
The board voted to remove Allen Wu last June due to "serious irregularities," but Wu simply responded by firing his two interim replacement CEOs for "serious irregularities."
He has remained in control of the business unit since, risking upsetting Nvidia's ongoing $40bn acquisition of the wider company.
Wu the unfireable CEO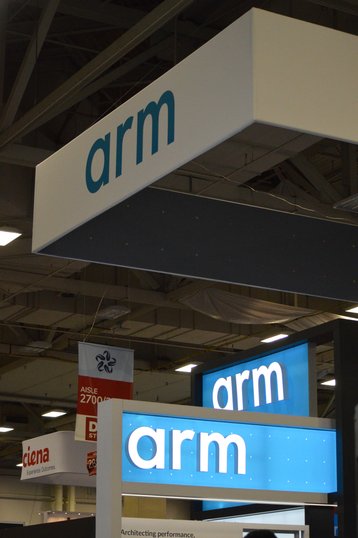 Arm China is 49 percent owned by Arm, with the rest owned by investors including China's sovereign wealth fund, and Singaporean state investment firm Temasek Holdings Pte.
In June, its board voted to remove Wu. Arm and minority shareholder Hopu Investment then claimed that "following a whistleblower complaint and several other current and former employee complaints, an investigation was undertaken by Arm Limited. Evidence received from multiple sources found serious irregularities, including failing to disclose conflicts of interest and violations of the employee handbook."
But Arm China disputed the narrative and said that it had fired replacement Phil Tang "due to serious irregularities" the month before.
Tang and two others were then reinstated by the board, but are now being sued by Arm China.
Two minority shareholders in Arm China with links to Wu have also filed lawsuits to overturn his dismissal, Bloomberg reports. Wu is using company funds to fight his case and refuses to hand over 'company chops' - the stamp and registration documents that give him control over the business.
The two cases are set to be merged, with hearings thought to happen in late April. The case itself could last for years.
This could impact Nvidia's acquisition of Arm, which was predicted to take 18 months to close from its September 2020 announcement.
The acquisition also has yet to be signed off by Chinese regulators, which was already thought to be a challenging task as US control over Arm could make sanctions more likely.
While government funds are invested in Arm China, and the local Shenzhen government is thought to be supportive of Wu, it is not clear what the wider state's view of the situation is.
The acquisition also faces a close review by UK regulators, while companies like Google, Microsoft, and Graphcore have spoken out against the deal.