Google, Microsoft, and Qualcomm are among a number of companies urging antitrust officials to intervene in Nvidia's $40 billion Arm acquisition.
According to Bloomberg and CNBC, the companies are concerned about whether they will continue to have equal access to Arm chip technology.
The chip wars heat up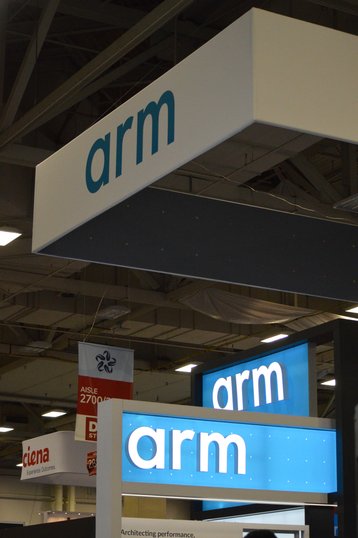 At least one of the companies has sought to get the deal fully scrapped, Bloomberg reports.
Qualcomm told the Federal Trade Commission, the European Commission, the UK's Competition and Markets Authority (CMA), and China's State Administration for Market Regulation to investigate the deal.
Earlier this month, chip start-up Graphcore asked the UK's CMA to block the acquisition. In the US, the Federal Trade Commission has opened an in-depth investigation into the acquisition, and has asked for information from affected parties.
Unlike Nvidia, which designs and sells its chips, Arm licenses out its designs to other chip companies - including Microsoft, Google, and Qualcomm.
This approach means Arm earns significantly less per chip sold, but also means it ends up in more products.
"We will maintain its open-licensing model and customer neutrality, serving customers in any industry, across the world, and further expand Arm's IP licensing portfolio with Nvidia's world-leading GPU and AI technology," Nvidia CEO Jensen Huang said when he announced the acquisition last September.
In Q3 2020 alone, Arm and its silicon partners shipped 6.7 billion chips - equivalent to 842 per second.