The Biden administration has added seven Chinese supercomputing developers to a blacklist that stops US firms working with or supplying them without express permission from the US Government.
The government claimed that the companies and research groups were "involved with building supercomputers used by China's military actors, its destabilizing military modernization efforts, and/or weapons of mass destruction programs."
The US Commerce Department's Entity List can also make it difficult for foreign companies that use US products, such as TSMC, to do business with blacklisted firms - although that can depend on how aggressively the US pursues restrictions.
For more breaking data center news, features, and opinions, be sure to subscribe to DCD's newsletter
Biden hopes to slow Chinese weapons research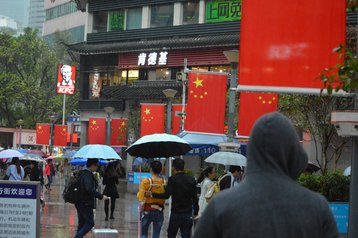 The organizations added to the Entity List are Tianjin Phytium Information Technology, Shanghai High-Performance Integrated Circuit Design Center, Sunway Microelectronics, and the National Supercomputing Centers in Jinan, Shenzhen, Wuxi, and Zhengzhou.
The seven entities join a number of other Chinese supercomputing groups already on the list, including Sugon and Hygon, which were added under the Trump administration.
AI companies SenseTime and Megvii are also blacklisted, as are surveillance firms Hikvision, Zhejiang Dahua Technology Co, chipmaker SMIC, and many others. Most notable on the list is Huawei, which has struggled to survive since being added in 2019.
Under Obama, the US Department of Commerce banned US companies from selling Xeon and Xeon Phi CPUs to China's top national laboratories, leading to a huge state initiative to build home-grown chips and HPC technology within China.
The Sunway TaihuLight supercomputer was the result of some of these efforts, and for a while was the world's fastest supercomputer, although it has since slipped to fourth.
Its core processors were developed by Sunway Microelectronics, and the system is operated out of the National Supercomputing Center Wuxi. Both are now on the Entity List.
"Supercomputing capabilities are vital for the development of many - perhaps almost all - modern weapons and national security systems, such as nuclear weapons and hypersonic weapons," Commerce Secretary Gina Raimondo said in a statement.
This week, the Washington Post revealed that Chinese firm Phytium Technology was using chips designed with American software and manufactured in Taiwan to power a supercomputer that would simulate hypersonic missiles. Phytium is also on the Entity List.
The US Commerce Department can provide a license to US companies to do business with companies on the Entity List, but the process is lengthy, and usually ends in failure.