A 6.6 magnitude earthquake that rattled southwestern and western Japan early Saturday brought two chip fabs offline.
The earthquake, which did not cause a tsunami, took Toshiba's Oita and Buzen semiconductor production sites offline. There were no injuries at the facilities, although the earthquake injured around 13 people in the country.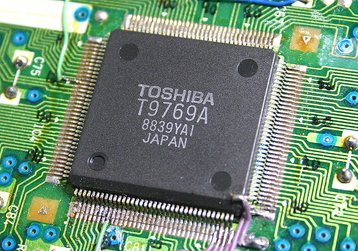 "Toshiba Electronic Devices & Storage Corporation has responded to the major earthquakes that occurred off the coast of Kyushu on January 22 by establishing an emergency task force at its headquarters in Kawasaki, Japan," the company said in a statement.
"Our first concern is the safety of our employees and their families, and beyond this the wellbeing of the local community in the affected area."
Toshiba added: "We are also assessing the damage to our production facilities, and will provide updates as soon as they become available."
The Oita plant, which produces LSI chips for the auto and industrial machine industries, was damaged by the earthquake. Production lines have been impacted, but the severity of the damage is not yet known.
Amid a lengthy chip shortage, a series of unrelated events have impacted the manufacturing sector, including a storm in Texas taking out Samsung, NXP, and Infineon fabs; a fire at Japan's Renesas fab (and another at ASML); power cuts and droughts in Taiwan; and a wayward balloon.
More in IT Hardware & Semiconductors