Just days after a huge outage knocked out T-Mobile in the US, the UK has been hit by its own telco issues.
Vodafone users experienced a significant outage, affecting mobile and broadband customers. The company said the outage lasted two hours, but for many is still ongoing.
A bad week for making a call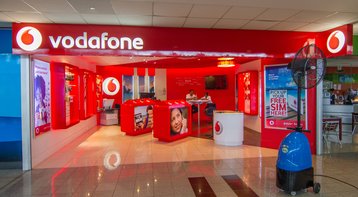 On the user-submitted Down Detector outage tracker, 82 percent of those affected were mobile phone users, 14 percent home broadband, and three percent mobile Internet.
Outage reports peaked at around 1pm-1:20pm, UK time, but continue at time of publication (4pm).
Critically, the outage also impacted the UK government's 101 and 111 phone service, the numbers for non-emergency police and NHS calls, respectively. They were designed to reduce the number of calls going through to the primary emergency number, 999.
"We had a technical fault affecting calls to and from fixed telephone networks," a Vodafone spokesperson said.
"This began shortly after midday, and we fixed the issue at around 14.15. We apologize to those customers that were affected."
Further details have not been shared.
T-Mobile's outage was blamed on "a leased fiber circuit failure from a third-party provider in the Southeast," adding that redundancy systems failed "and resulted in an overload situation that was then compounded by other factors. This overload resulted in an IP traffic storm that spread from the Southeast to create significant capacity issues across the IMS (IP multimedia Subsystem) core network that supports VoLTE calls."
But the company's explanation was deemed insufficient, with the FCC promising to launch an investigation into the outage.