Investment firm StratCap has acquired a data center in Jacksonville, Florida.
The company announced this week that its data center real estate division, StratCap Data Centers, had completed the acquisition of a triple net leased data center. Terms of the deal were not disclosed.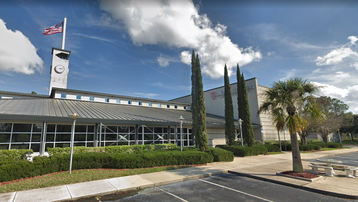 The 25,600 square foot (2,400 sqm) facility is fully leased to a 'major telecommunications carrier' and serves as one of the company's wireless communications switching centers and includes a cell tower.
The existing lease for the property commenced in 2002, and it was recently extended to 2038.
"This was an off-market, relationship-driven opportunity to invest in a mission critical asset with a high-quality tenant and nearly 16 years of lease term remaining," stated Bryan Marsh, CEO of StratCap Data Centers. "We think the property is a perfect fit for our overall investment strategy and adds significant value to our overall portfolio."
The facility's location was not revealed. A 25,600 square foot building was built for ABC 25 in the late 90s on A. C. Skinner Parkway, which was left abandoned for years, before being taken over by telco T-Mobile in 2002. FCC documents appear to show a cell tower at the site, while renovation documents show there is a switching center in the building. However, while it matches the description, DCD cannot confirm it is the StratCap site. The T-Mobile facility is located near a Flexential data center and Vertiv regional office.
Update: Five 9s Digital announced that it advised an 'institutional investor' in the acquisition of a single-tenant data center occupied by T-Mobile. The 26,000 sq ft data center, located in Jacksonville, Florida, sold for $10.5M and has approximately 15 years remaining on the lease.
Founded in 2009, Strategic Capital rebranded to StratCap earlier this year. The company has previously invested in data centers through a number of funds and vehicles. StratCap's Strategic Data Center Fund Manager in January acquired an Expedient-occupied data center in Denver, Colorado from Chirisa.
Last year StratCap set up Strategic Datasphere in September with a plan to spend $1.5 billion on data centers. Last month Datasphere acquired a 3MW data center in Cleveland, Ohio, leased to PNC Bank, having bought an E*Trade-occupied data center in Georgia earlier this year.