Strategic Data Center Fund has acquired a data center in Denver, Colorado from Chirisa.
Strategic Capital Fund Management's data center real estate division, Strategic Data Center Fund Manager, LLC this week announced that it completed the acquisition of a triple net leased data center located in the Denver metropolitan area from Chirisa Investments for approximately $13.5 million.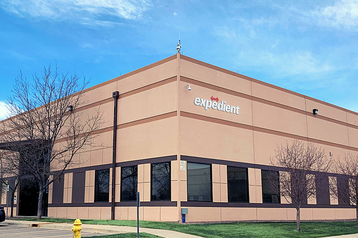 The company said the 32,000 sq ft (3,000 sqm) facility, built-in 1999, was 100 percent leased to a 'multi-cloud and managed services provider'.
Strategic said the tenant has recently executed a 15-year lease on the property and plans to spend over $4 million on capital improvements, including $2.5 million to upgrade the data center's critical capacity from 1.0 MW to 1.5 MW to meet Tier III criteria.
"We believe securing a triple net leased asset with stable, in-place cash flow from an established IT service provider enhances our growing portfolio of essential data center assets," said Bryan Marsh, CEO of Strategic Data Center. "By acquiring this 15-year leased asset, we will increase our portfolio's weighted average lease term from 7.7 years to 9.9 years and expand its geographic diversification."
While Strategic didn't name the facility or provider, the data center in question is likely the Expedient-occupied 7347 S. Revere Parkway in Centennial. The facility measures 32,000 sq ft and was built in 1999. Expedient has 14 facilities, which Strategic said is the number operated by its un-named tenant.
Chirisa acquired 7347 S Revere Parkway for an undisclosed amount in 2018, and said at the time its wholly-owned data center firm Digital Fortress would operate the facility.
Upon announcing its new Denver data center in November 2021, Expedient told DCD that it had taken over the facility from Chirisa-owned Digital Fortress and is investing in additional capacity there. Digital Fortress told us at the time it still owned the facility and had 100 percent leased it to Expedient.
Strategic Capital Fund Management also owns the newly-formed Strategic Datasphere, which this month acquired an E*Trade-occupied data center in Georgia for $80 million.