Expedient has opened a new data center in Denver, Colorado.
The company this week announced the addition of a 32,000 sq ft (3,000 sqm), 2.5MW facility to its portfolio, its third data center announcement in less than two months.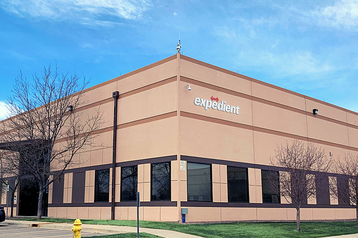 "Expedient has been on an incredible trajectory and the opening of our Denver data center is another significant milestone," says Bryan Smith, senior VP & chief strategy officer at Expedient. "We see a great opportunity in Denver to provide businesses of all sizes, with an a la carte menu of IT capabilities and services that enables them to make the most of their existing IT investments while moving to the cloud. We're building out our presence in the western US and getting a foothold in Denver is key to that expansion."
The company said the new facility offers 18,500 sq ft (1,700 sqm) of raised floor space and could support up to 31,000 physical servers. The new location is its 14th location in the US.
According to Expedient's site, the facility is located at 7347 S. Revere Parkway in Centennial. The address matches a facility previously listed as a Digital Fortress site – located specifically at Building C – which at the time of writing is still listed on the company's site.
Expedient has confirmed to DCD that it has taken over the facility from Digital Fortress and is investing in additional capacity there. Digital Fortress told us it still owns the facility and has 100 percent leased it to Expedient.
"We are excited to welcome Expedient to the Colorado technology ecosystem," said Frannie Matthews, CEO of the Colorado Technology Association. "Expedient's commitment to locate its new data center in Colorado speaks well of our state as a vibrant technology hub."
Expedient has taken over operations at two other data centers in recent months; It now operates a data center in Phoenix, Arizona, previously owned by Blue Cross Shield as well as a former Harley-Davidson data center in the City of Franklin, Wisconsin.