Expedient has taken over a former Harley-Davidson data center in the City of Franklin, Wisconsin, and offering space to new customers.
The 28,500 sq ft (2,650 sqm) facility, located in Milwaukee County, offers 1.2MW of critical power and capacity for more than 8,000 physical servers. The company said it can expand the available floorspace from 5,000 sq ft (465 sqm) to 10,000 sq ft (929 sqm).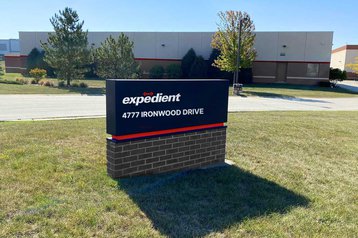 BizJournal reports that the building, at 4777 W. Ironwood Drive, was previously owned by Harley-Davidson Inc. The motorcycle manufacturer will remain the anchor tenant.
NTT owns the building, having bought the data center for $8 million from Harley-Davidson in 2012. Expedient has reportedly signed a 15-year lease with multiple renewals.
"We're here to help organizations of all sizes make the transition into the Cloud," said Bryan Smith, Senior VP & Chief Strategy Officer at Expedient. "This new cloud data center helps augment and solidify the company's Cloud Different approach, launched in April of this year, while giving us a bigger footprint in the central US to better service customers."
Founded in 2001, the company now has 12 data center locations in the US. Smith told BizJournal that Expedient will invest "just under $10 million" to build out its cloud environment and add capacity. The first phase — building out Cloud nodes — will be complete by early 2022 at the latest; the second phase — adding capacity within the facility — will be driven based on client demand.
"Expedient's decision to invest in a Milwaukee area data center shows the importance of midwestern cities to the growing tech industry. A combination of high caliber talent, stable geography, and growing investment in tech by traditional industries make the Milwaukee region an ideal location to service midwestern clients," added Kathy Henrich, CEO, MKE Tech Hub Coalition.
Expedient's legal name is Continental Broadband LLC. Sydney-based AMP Capital bought the company in 2019.