Recently-formed data center investment platform Strategic Datasphere has acquired a data center leased to E*Trade in Alpharetta, Georgia for $80 million.
Biz Journal reports, per Fulton County property records, that the recently-formed affiliate of Strategic Capital Fund Management acquired the 165,000 square foot (15,300 sqm) facility last month from Legacy Investing, LLC, its first purchase since forming.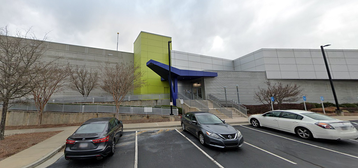 "We believe this is a rare opportunity to acquire a purpose-built data center with investment-grade in-place cash flow along with a strong value-add repositioning opportunity as a multi-tenant colocation facility in a Tier 1 data center market," Bryan Marsh, CEO of Strategic Datasphere, said in a subsequent press release.
E*Trade, an electronic trading platform, opened up its data center at 1650 Union Hill Road in 1999 with bond financing from the Development Authority of Fulton County; the company simultaneously opened a backup data center in Rancho Cordova, California. Situated on 14.40 acres, the facility 5.4MW of 2N critical capacity that can be expanded to 8.1MW at N+1; the site was renovated in 2008 and 2020.
The facility also has available land for another potential 140,000 sq ft (13,000 sqm) data center development, said Datasphere. Another unnamed tenant also operates data storage equipment in the building.
The Morgan Stanley subsidiary sold the property to Carter Validus Mission Critical REIT Inc. (since renamed Sila Realty Trust and exited from the data center space) for $56.7 million in 2014 in a sale-leaseback deal. Sila then sold the property over to Legacy Investing, LLC in 2018 for $64 million.
Strategic Capital Fund Management formed Strategic Datasphere, LLC in September 2021 to acquire, develop, and manage 'fully and partially stabilized data center facilities,' including through sale-leaseback transactions. The company received initial commitments of up to $500 million, and is expected to make more than $1.5 billion worth of data center investments going forward.
Datasphere did not specifically target Alpharetta as its first market to enter, Datasphere CEO Bryan Marsh told BJ. Rather, "it was just a matter of the right property coming along at the right time." The building was fully leased, had a "decent cash flow" and had available vacant land to add future data center development down the line, which made the property attractive, he said.
Legacy Investing, LLC was represented by CBRE Data Center Capital Markets. Financing for the transaction was provided by Sunflower Bank.
"We are thrilled to assist the Strategic Capital team add another outstanding data center to its growing portfolio," added Brian Walsh, EVP & chief lending officer of Sunflower Bank.