Real estate investment trust Carter Validus Mission Critical REIT has sold two of its data centers in the US for $85 million.
CVMC, which has been cashing in on assets, should not be confused with Carter Validus Mission Critical REIT II, which is still acquiring data centers with plans to sell them in the future.
Selling out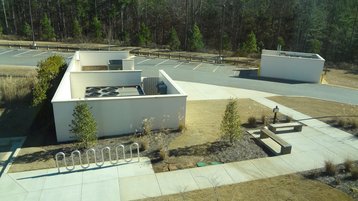 The REIT sold its Milwaukee Data Center to real estate firm Landmark Infrastructure Operating Company for $21 million earlier this year, on June 11. The facility in Hartland, Wisconsin, spans 59,516 square feet (5,529 sq m) and is set on 7.98 acres of land.
On June 15, the company sold its Alpharetta Data Center II to Alpharetta DC, a Delaware limited liability company registered by Corporation Trust Company, which obscures the identity of the real owner.
For $64 million, the unnamed buyer has acquired a 165,000 square foot (15,329 sq m) facility, of which 50,440 square feet (4,686 sq m) is powered shell enterprise data center space, 54,814 square feet (5,092 sq m) is office and administration space and 59,746 square feet (5,550 sq m) is supporting infrastructure space. CVMC bought the property in 2015 for $56.7 million.
"Consistent with our strategy of pursuing liquidity for our data center assets, we have successfully monetized two of our three remaining data center properties," Michael Seton, CEO and president of CVMC, said.
"Our board of directors is actively evaluating how to best deploy the proceeds from these transactions, after any required paydown of the company's debt obligations, including, but not limited to, further reducing the leverage of the company and possibly paying a special distribution to our stockholders."
Upcoming Andover
CVMC owns one remaining data center property, the Andover Data Center, which is currently under contract to be sold, with the deal anticipated to close in the third quarter of this year. CMVC noted that "the certainty of sale, or any other outcome, is not assured."