Investment management platform StratCap has acquired a data center in Cleveland, Ohio.
The acquisition came through the company's institutional data center real estate investment platform, Strategic Datasphere, LLC.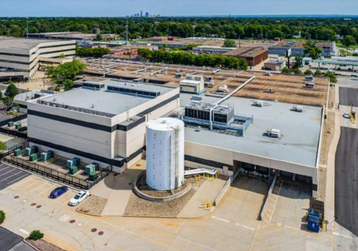 The facility, previously owned by Legacy Investing, spans 187,000 square feet (17,400 sq m) - including a data center, banking operations center, and flex/R&D space in Cleveland.
The site was originally built in 1988 as National City Bank's data center and operations facility.
It was then expanded in 2008 when it was acquired by an undisclosed 'major financial institution.' DCD understands the company is PNC Bank, which continues to lease about 26 percent of the facility and has approximately 14 years of lease term remaining on their current lease.
The site has around 138,500 square feet (12,900 sq m) of space still available to lease, including an 8,000 sq ft (740 sq m) turnkey data hall that can supply 3MW of critical power at N+1.
The 59,000 sq ft (5,500 sq m) of flex/R&D space can "likely be repositioned" as additional data center space, StratCap said.
The facility has a 48 in raised floor with liquid-cooled racks capable of supporting over 300 watts per square foot.
"We believe the existing 3MW data center is unique in the local market and will be appealing to technology and financial services firms that run high-density compute applications," Bryan Marsh, CEO of StratCap's data center platform, said.
"The ability to convert underutilized space into operational data halls also creates an attractive value-add opportunity for this asset. In addition, the current lease structure provides us with what we believe are long-term, predictable rental revenues."
StratCap set up Strategic Datasphere in September last year with a plan to spend $1.5 billion on data centers.