SoftBank Corp. is to absorb its high-altitude pseudo satellite (HAPS) unit and dissolve the company.
The telco this week announced that it will carry out an absorption-type merger of its wholly owned subsidiary, HAPSMobile Inc. from October 1, 2023.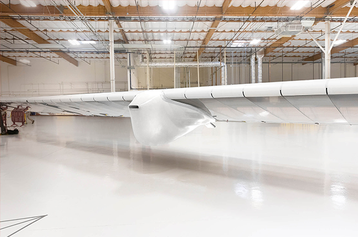 "The company decided to merge the business for the purpose of maximizing synergies with research and development efforts, streamlining operations through the consolidation of management, and accelerating decision-making speed," SoftBank said.
Though HAPSmobile is set to be dissolved, SoftBank noted that after the merger it will continue to work on research and development to commercialize HAPS technology.
As SoftBank is absorbing a wholly-owned subsidiary, no cash is being exchanged. HAPSmobile has assets totaling JPY 37 million ($261,000), according to the telco. For the financial year up to March 2023, the company posted a net income loss of JPY 448 million ($3.16m).
HAPS – whether airships, balloons, or fixed-wing drones – offer a way to provide connectivity to rural and unconnected areas without the upfront costs of cell towers or satellites or the need for specialist receivers.
Google/Alphabet's now-defunct high-altitude balloon unit Project Loon was probably the most famous example, but a number of companies are looking to develop a successful platform in the space.
SoftBank has made a large number of investments in the space in recent years. The company was an investor in Loon – and acquired some of the unit's patents in the wake of its closure – but also set up HAPSmobile in 2017 in conjunction with US military drone firm AeroVironment. The HAPS company has made five successful test flights of its 78m wingspan drone and previously said it aimed to begin commercial operations – mostly in the form of wholesale services to operators – around 2023.
SoftBank has also invested across a number of other sky-based companies; as well as HAPS, it has investments in both low Earth Orbit (LEO) and Geosynchronous Earth Orbit (GEO) satellite firms and even aerostats (tethered blimps).
In June 2021, SoftBank launched its own Non-terrestrial Network (NTN) service to provide connectivity solutions from high altitudes and orbit.
SoftBank had previously signed a joint venture deal with real estate group Lendlease to explore the use of HAPS in Australia.