Chipmaker SK Hynix has said that some of its DRAM components included defects and is talking to customers about the issue.
But it aggressively pushed back against rumors that 240,000 wafers of DRAM are defective, and said it had requested a police probe into cyber libel. It declined to share more details about the scale of the problem.
What a DRAMa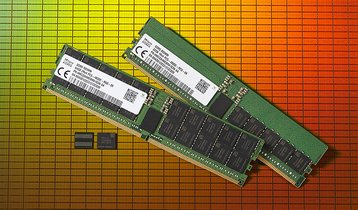 "We can confirm that a defect was found in a few DRAM products," the company said in a statement to The Register.
"We're currently talking to a limited number of customers affected by this to address the issue. While it's too early to estimate the potential losses, we don't think they would be that significant as the defect is within the range of typical quality issue check."
The rumor, which first began spreading in Korean media on Monday, said that the company is facing costs of 2 trillion won ($1.7bn) due to the issues and clients' complaints.
"The scale of the potential losses mentioned in the rumor is absolutely not true and exaggerated," the company said. The original source of the rumor is not known, although the South Korean manufacturer did not admit it had DRAM issues until the claim spread.
The problem - large or small - comes as the world grapples with an ongoing global chip shortage, made worse by storms, fires, droughts, and plagues.