A localized outbreak of Covid-19 at Taiwan's King Yuan Electronics factory has caused the company to pause production and quarantine staff.
A number of cases at the KYEC chip testing and packaging plant in Miaoli has caused the government to step in, setting up a forward command center to stop the infection numbers from spiraling.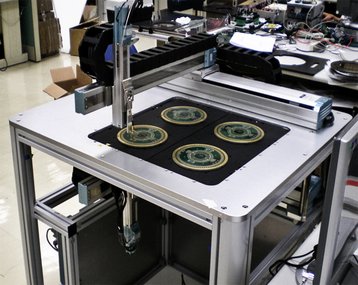 The command center will work with local governments and manufacturers to help take quarantine measures, and vaccinate at-risk people.
Mass testing is underway, with all 7,300 employees set to be checked. Those found to be infected will either be sent to hospital or to the central quarantine facility.
All 2,100 migrant laborers will have to isolate for 14 days, with many staying at accommodation provided by the company. An unidentified number of Taiwanese workers will quarantine at home.
Recently arrived foreign workers from a high-risk area will be sent to the central hotel/facilities for quarantine.
77 workers have tested positive for the virus so far, including 73 migrant workers.
"We will halt production from tonight's shift from 19:20 for 48 hours to Sunday evening (June 6) to thoroughly clean and disinfect the entire working environment," King Yuan spokesperson Aaron Chang told Nikkei Asia.
"The move is to address the growing concerns from our employees and clients about their safety of coming into the offices and production facilities. We hope production can gradually be restored after the move."
KYEC predicts that the production will impact revenue and output by 4-6 percent in June, but said it would run its factory at full load to catch up. Mobile chip developer Mediatek said that the suspension will also impact its revenue. KYEC accounts for around 3.7 percent of the global chip packaging market.
Another Miaoli-based chip testing provider, Greatek Electronics, said that nine employees had tested positive for the virus. It has begun testing its 4,000 employees.
Taiwan managed to keep on top of its Covid cases for all of 2020, but loosening restrictions led to an outbreak earlier this year - first in Taipei, and now in Miaoli. A few cases have also been reported in Hsinchu, the home of chipmaker TSMC.
The widening epidemic in Taiwan comes as the world struggles with a lengthy chip shortage - the majority of which are developed in Taiwan.