Australian data center company NextDC is considering acquiring the Asia-Pacific arm of Global Switch.
The company has turned to Macquarie Capital to find a financial partner for the acquisition, The Australian reports.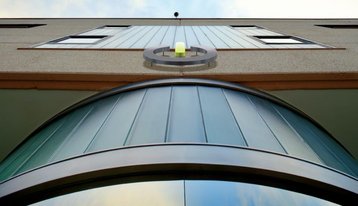 Global Switch has been flirting with a sale for over a year, talking to potential acquirers back in January 2021 for an $11 billion sale. By November, Blackstone, KKR, Brookfield Asset Management, DigitalBridge Group, Digital Realty, and Equinix had lined up as potential acquirers.
Formal sales proceedings, however, are only thought to have begun earlier this month. During that same period, CyrusOne was picked up by KKR & GIP for $15bn, CoreSite was bought for $10.1bn by American Tower, QTS was acquired by Blackstone for $10bn, and Switch (not Global Switch) was acquired by DigitalBridge for $11bn.
Founded in 1998, London-based Global Switch operates 13 facilities across Europe, Australia, and Asia. Chinese steel giant Jiangsu Shagang Group took control of the data center company over a three-year period beginning in 2016.
Chinese ownership of the company caused an exodus of Australian Government customers from Global Switch locations, with the state initially targeting leaving the company by 2020 - but delaying the move to July 2022 as departments missed the goal.
Among the departments leaving are the Australian Department of Defence, Securities and Investments Commission, Digital Health Agency, Australian Communications and Media Authority, Home Affairs, Taxation Office, Foreign Affairs, and Trade.
Many moved to Canberra Data Centres, a NextDC rival.
NextDC currently only operates data centers in Australia - with 123MW live, 38MW under construction, and 86MW phased, according to market analytics firm DCByte. It has a single facility in Adelaide, two in Brisbane, one in Canberra, another in Darwin, three in Melbourne, two in Perth, and four in Sydney - for a total of 14 data centers.
Global Switch, meanwhile, operates around 144MW across APAC, including Hong Kong and Singapore. That represents roughly half of its global footprint of 284MW (as well as 4MW under construction, and 34MW phased).
The potential price of Global Switch's APAC division was not disclosed, but should it be around half of the purported $11bn price tag for the whole company, it would make it similar to NextDC's $5bn market cap.
Shares in NextDC dropped two percent on the news.