Global Switch's owners are ready to launch sale proceedings and offload the data center company.
Bloomberg reports the owners of Global Switch Holdings Ltd. are poised to kick off a long-awaited sale amid interest from other firms in the industry and investment funds, citing people familiar with the matter.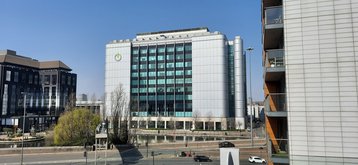 A formal sale process for the $10 billion data center company, controlled by Chinese steelmaker Jiangsu Shagang Group Co. and backed by Avic Trust Co., could start in the coming days, the publication said. Global Switch and its financial advisers are ready to send out marketing materials to prospective buyers after months of preparations and informal talks.
Investment firms Blackstone, KKR, DigitalBridge, and Brookfield, alongside operators Digital Realty and Equinix have reportedly expressed preliminary interest.
Discussions between Shagang Group and Global Switch's management about details including the asset's potential valuation have contributed to lengthening the sale process, according to Bloomberg.
Founded in 1998, London-based Global Switch operates 13 facilities across Europe, Australia, and Asia. Chinese steel giant Jiangsu Shagang Group took control of the data center company over a three-year period beginning in 2016.
Bloomberg first reported Global Switch was exploring a sale in January 2021 after an abandoned IPO attempt in 2019, and noted potential interest from suitors in November 2021.
If a deal does happen, it would be the second major data center acquisition of the year. DigitalBridge and IFM acquired US operator Switch Inc. in an $11 billion deal earlier this month.
Cyxtera is also reportedly potentially exploring a sale, despite only going public in 2021.
KKR & GIP took CyrusOne private for $15bn, American Tower took over CoreSite for $10.1bn, and Blackstone picked up QTS for $10bn in 2021 alone.
More in Colocation & Wholesale