Indian telecoms firm Reliance Jio is planning to build a $950 million data center campus in Uttar Pradesh, India.
The company is reportedly planning a 200MW, six-building campus in the country's northeastern region that will be powered by Jio's own renewable energy plant.
"This is an important focus area for Reliance Jio," said an anonymous source quoted in LiveMint, with a minister in the state government confirming the development to the Hindustan Times. Exactly where the campus will be and what it will be used for have not been revealed.
Another data center win for Uttar Pradesh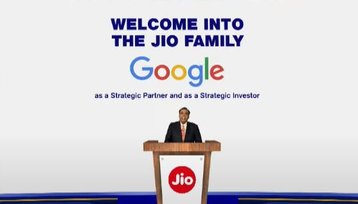 "For the data center, a 20-acre plot had been allotted to the company, and the project is to cost approximately Rs 7,000 crore ($967 million)," Uttar Pradesh Minister Sidharth Nath Singh said.
"The center will consist of six interconnected data center buildings offering 30,000 racks capacity and 200MW of power. It is expected to generate thousands of job opportunities in the IT sector."
The Uttar Pradesh region has seen a flurry of investment in recent months, especially in the city of Noida. NTT recently acquired six acres of land to construct a 70MW data center in Noida, STT GDC is working towards building a 36MW campus there, and Yotta Infrastructure is developing a 20-acre hyperscale data center park in the area too.
Last year Uttar Pradesh chief minister Yogi Adityanath announced his government aimed to create a new policy to attract more data center investment in the Noida area.
"We want to prepare a favorable policy so that any company looking to build a data center in north India prefers Noida. With the airport and film city in the pipeline, a separate policy for data centers will help attract investment. We have sought suggestions from industry experts," said a government official.
Facebook and Google have both taken stakes in Jio in the last 12 months, while in August 2019 its parent company Reliance Industries partnered with Microsoft with the intention of building Azure data centers across India.