STT GDC has proposed plans for a greenfield data center campus in Noida, India.
The Indian division of the Singapore-based data center firm reportedly wants to build a new campus in the city, located in the northern Uttar Pradesh region just outside Delhi.
STT GDC India representative Alok Kumar told local representatives the first phase of developing the campus would require an investment of around Rs 600 crore ($82 million) and have IT capacity of 18 MW.
Register now for DCD's global summit on growing data center capacity demands
"In view of the web-based and digitally driven economy gaining prominence, the state government is preparing new data center policy with the objective of creating state-of-the-art data and IT ecosystem to meet the requirements of industry, enterprises and citizens," said Kumar.
Uttar Pradesh aims to become more data center friendly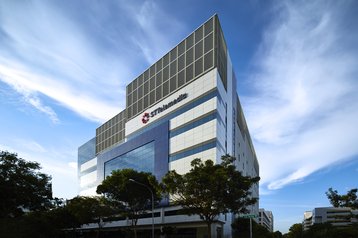 Three acres of land has been identified by the investors in Noida to set up the proposed data center campus to provide services to major cloud players, hyper-scalers, and large enterprises, and would be scalable to reach 36MW capacity in the second phase of development. The second phase would require a further Rs 500 crore ($68.5 million) investment.
The project would create approximately 80 direct job opportunities and around 1,000 indirect jobs across both phases of development.
Last year Uttar Pradesh Chief minister Yogi Adityanath announced his government aimed to create a new policy to attract more data center investment in the Noida area.
"We want to prepare a favorable policy so that any company looking to build a data center in north India prefers Noida. With the airport and film city in the pipeline, a separate policy for data centers will help attract investment. We have sought suggestions from industry experts," said a government official.
Yotta Infrastructure last year announced it was developing a 20-acre hyperscale data center park in the Greater Noida region of Delhi for around $950million.
STT currently has 16 facilities across 8 cities in India, including three data centers already in and around Delhi. Last week the company announced its first move into South Korea and build new data centers in Seoul through a joint venture with Hyosung Heavy Industries.